K800 K810 W850 themes
These theme files are compatible with the Sony Ericsson K800i K810i and W850i cell phones. All themes have animated standby screens unless stated otherwise. For information on how to upload the files, please refer to your handset's manual.
Vapor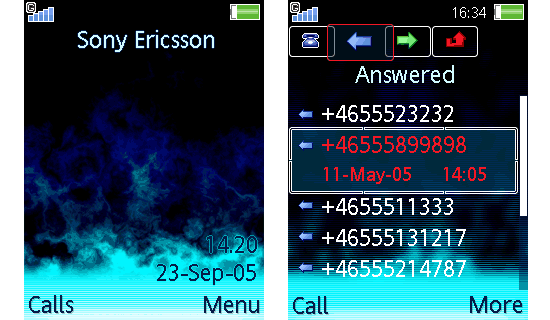 2007-03-12
Vapor is a black, blue and white theme with red highlights and a standby animation that's supposed to resemble vapor or smoke.