K750 W800 themes
These theme files are compatible with the Sony Ericsson K750i and W800i cell phones. All themes have animated standby screens unless stated otherwise. For information on how to upload the files, please refer to your handset's manual.
Shocker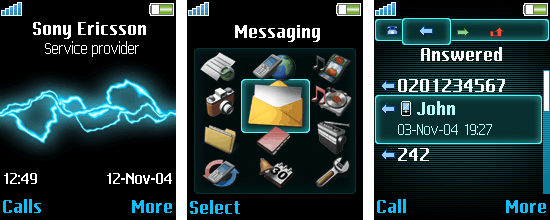 2005-11-10
Shocker is a black and cyan theme with standby animation resembling a taser gun. Includes animated highlights.
Brushfire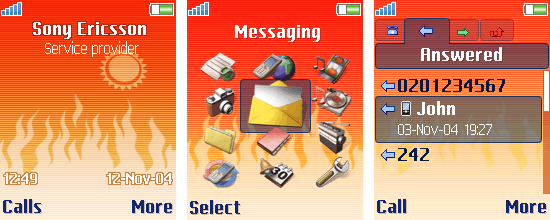 2005-09-29
Brushfire is an orange theme with blue and white accents. Standby screen features animated flames and scorching sun.
Sony Ericsson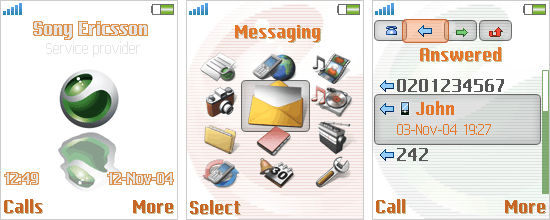 2005-09-22
Theme based around the Sony Ericsson logo. It's pretty white, with a liquid effect animation.
Vapor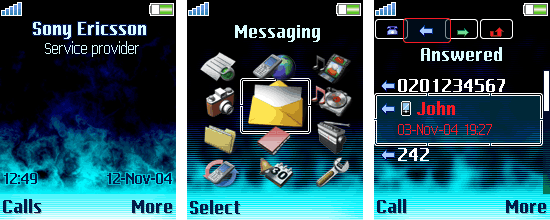 2005-09-22
Vapor is a blue and black theme with red highlights and standby screen with smokey animation.