K750 W800 themes
These theme files are compatible with the Sony Ericsson K750i and W800i cell phones. All themes have animated standby screens unless stated otherwise. For information on how to upload the files, please refer to your handset's manual.
Warp nine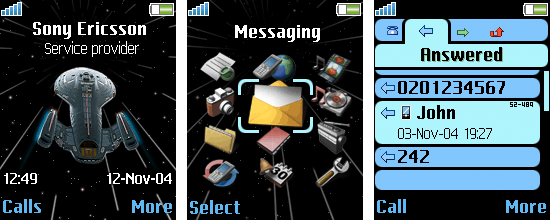 2006-08-04
Warp nine is a Star Trek inspired theme with animated standby screen featuring USS Voyager cruising along at considerable speed. Highlights include a small animation as well.
Sine orange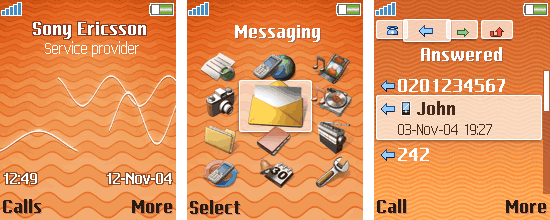 2006-01-29
Orange version of the Sine theme which is also available in blue.
SE Black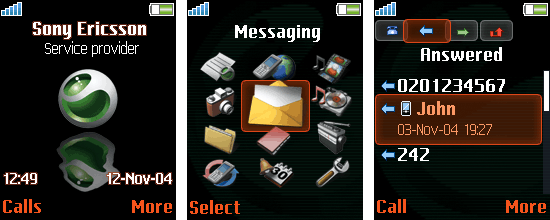 2006-01-14
Black version of the Sony Ericsson theme available elsewhere in this section. It features the Sony Ericsson logo and comes with a reflection-in-liquid standby animation.
Oasis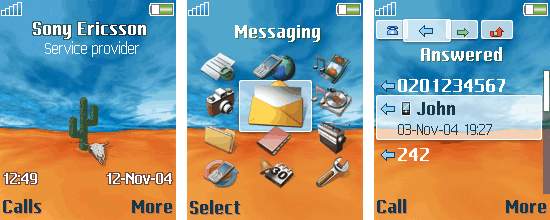 2006-01-13
Easy on the eye theme with blue skies and heaps of sand. Standby screen sports a scene that's supposed to approximate one of those optical illusions that can be observed in hot places.
Sine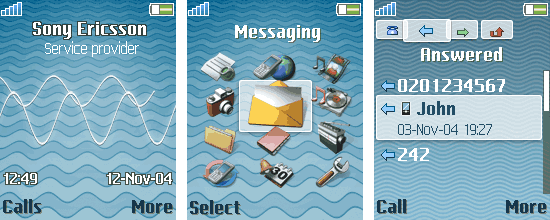 2006-01-04
Sine is a blue/white theme with lots of wavy shapes. Highlights, tabs and input fields are transparent and have neat little shadows.